Remediation Services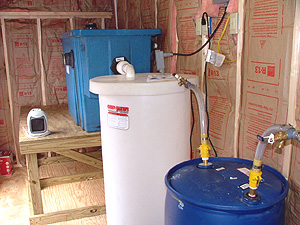 AEC is known as an industry leader in the implementation of new technologies and methods for the remediation of soil, soil vapor and groundwater. Our experienced staff has designed and installed remediation systems at numerous sites at numerous sites with varying lithology. Our remediation system designs are tailored to site specific characteristics, goals and always include a minimal disturbance approach. We believe in reducing interference with normal site activities and involving facility managers with design plans is a good way to provide excellent customer satisfaction.
AEC personnel have an attention to detail that result in a cost effective and timely remedial system installation. We are a full service firm and handle all facets of design, construction, supervision and maintenance. We have one simple goal when it comes to site remediation; provide closure to complex environmental issues.
In-Situ Chemical Oxidation Services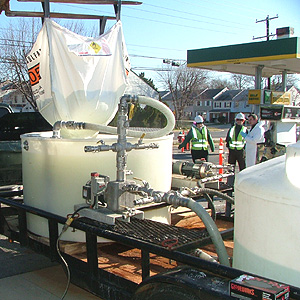 AEC's In-Situ Chemical Oxidation (ISCO) services are rapidly becoming AECs flagship service to environmental consultants in the region. Our ISCO services don't just include the injection of remediation materials. We utilize our vast range of services to provide our clients with valuable data prior to injecting any remedial material. We insist on providing our clients with a feasibility study including detailed site assessment with bench testing conducted at our in-house laboratory. This approach allows AEC to develop with our clients' site specific ISCO strategies so they can be sure they are injecting the right materials in the right locations and getting the best results.